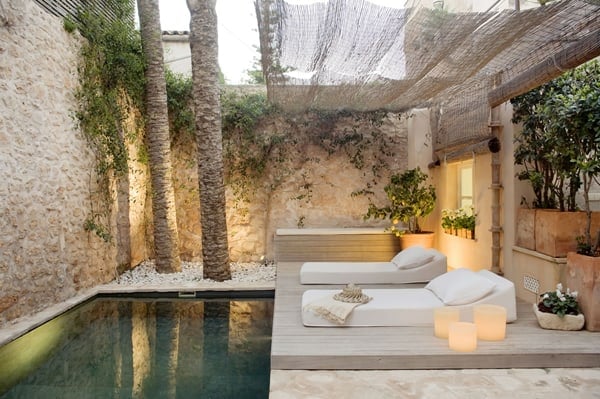 Serene, secluded s´Hotelet de Santanyí is found in charming Santanyí, an enchanting village full of tradition to the island's south. Next to the town's church in the heart of Santanyí is where S´Hotelet de Santanyí is found, a centuries-old family home that has been converted into a hotel disposing of five rooms and a private house. The hotel is a masterstroke of dream combinations, minimalist yet cozy, with a soothing neutral palette brought to life with exotic artworks gathered from across the globe.
Open all year round, the hotel offers all the comforts necessary to enjoy the tranquility and the authenticity of lifestyle in a town. All of the rooms and lounge rooms, as well as the interior patio and terraces have been designed following balanced and harmonious guidelines making each space welcoming and delicate.
To stay at this beautiful Majorcan retreat, prices start at $243.16 per night, from here.