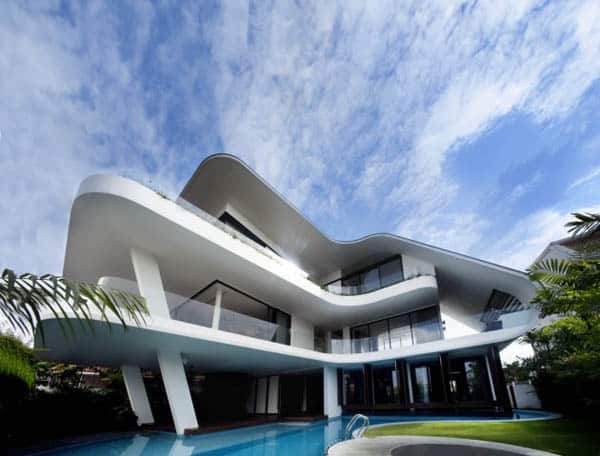 This sensational home entitled "Ninety7 @ Siglap" has been designed by Aamer Architects in Singapore, Malaysia. Magnificent views towards the city from atop Siglap Hill inspired the design. Master and family room are placed on the third level having the best views.
Living and dining on the second level, connected with external verandahs / terraces that flow upwards and fold into the roof form with deep overhangs for sufficient shade and channeling the breeze through the whole house.
Two resort style 'Cabana' bedrooms are located on the ground level by the pool with a large open/covered terrace for poolside parties. A sculptural metal 'drum' anchors the 'ship' to the ground and houses the toilet/shower and barbeque pantry.
Roof gardens and timber decks provide added insulation from the sun. Via
Photos: Patrick Bingham – Hall